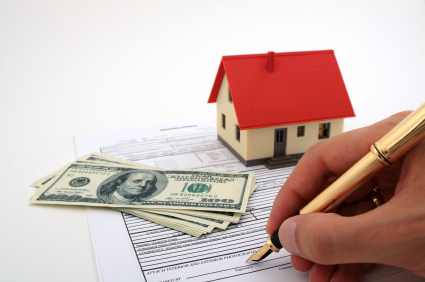 To get started, you need to figure out if you can purchase a house. The way to do that is to talk to a mortgage professional that helps people everyday to figure that out. They'll ask financial questions and figure out a game plan for that will let you know when and how much house you can purchase. Once you're able to buy…now or in the future…. you'll get a Pre-approval letter from them stating that you can buy a home for $xxxxx and you have that to add to any offer you make on a home. These are required and a seller's agent won't ever look at an offer unless a pre-approval letter from a mortgage company or bank is attached to it. This is the procedure for new or pre-existing homes.
The next step is to figure out what kind of house and where. This sounds like the easy, fun part. It should be and usually is, unless your expectations don't match the houses in your price range or there aren't enough homes on the market at that time for all the buyers and you have to choose very quickly. Even if there are plenty of homes to choose from, the good ones go fast….just like bananas at the store.
Once you've found a home that meets most of your "must haves" and "like to haves", (there are no perfect homes) you make an offer, based on the market in that neighborhood. This is where we (realtors) can save you thousands of dollars and/or make sure you don't lose a great home to another buyer over a small amount of money that will be financed over 30 years. An offer consists of your pre-approval letter, a 7-10 day option period check made out to the sellers and they'll deposit that check. The contract for how much you're offering for the house and related documents, along with an "earnest money" check (skin in the game), which is usually 1% of the list price of the house. $200,000 house = $2000 earnest money check. This check is taken along with the signed contract from both buyer and seller, to the title company where they cash it and hold it in "escrow" at their bank until the deal closes an the title company. At the closing, you'll be credited that money back.
Now that your offer has been accepted by the seller, you'll need to get the inspection done so you know what works, what may go out in a few years and what should be repaired immediately. This is done in the 7-10 days you pay the seller for the option period, $200 or so to have done. Also during this time, you can back out of the deal for ANY reason and get your earnest money back. You will, however lose your option fee if you do back out. Both parties must agree to a deal with any repairs or $ concession to have repairs done after a buyer moves in.
The next thing to happen is your mortgage company or bank will be working with you to put together the loan and get it ready for title closing. This usually takes another week or two and they'll be asking for all kinds of financial things, like bank statements, job payroll statements, tax records, etc. Things they may not have asked you to get you the pre-approval letter. They will also have the house appraised by a professional appraiser. This has nothing to do with tax appraisals you might see on homes. If the home appraises for at least 95% of what you're paying for it, the loan will go through and you'll be moving in at close day.
The items that you'll be paying for and need hard, liquid money for include:
Down payment= 3% or more of price of home
Earnest money= 1% of price of home
Option fee= $140- $200 or more
Inspection= $400
Survey= $400 (possible)
HOA transfer fee= $200-$300 is typical
Moving expenses= utilities, movers, packing, etc.
Ancillary title fees
Let us know when you'd like to get started. Your goals are our priorities.