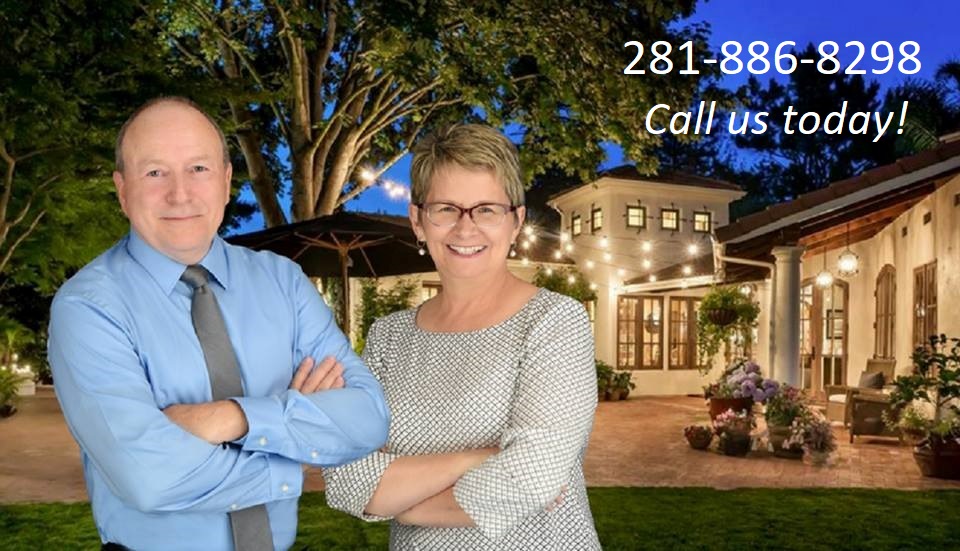 Any agent can stick a sign in a yard, place your home on the Multiple Listing Service and then pray the other agents sell it.
We make sure your home is priced to sell and not sit on the market month after month, costing you money, time and becoming a stale listing and getting a reputation of not selling. In fact, 70% of the homes we sold in 2017 went under contract in less than 30 days. While the average real estate agent completes 4-5 transactions per year, we handle more than that each month. Our List to Sales Ratio is 98%. The local industry average is 96%. Click our names and see some of the current homes we've sold.
The unique marketing techniques we use are honed from 20+ years of advertising background, to get the job done. Our clients also provide testimonials that are available upon request. Our local real estate experience and 20+ years of small-medium business marketing and advertising experience, enable us to determine an optimum pricing and marketing strategy so your home will sell at top dollar in the shortest amount of time with the least hassle and we won't lock you into a long term contract. Also, Keller Williams agents are mentored and coached on an ongoing basis….iron sharpens iron. Our competent team will make the whole process as smooth as possible from start to finish, so you can turn the page on the next chapter of your life.
How Does Our Full Service Strategy Get Your Home Sold Quickly For Top Dollar?
✓ Price your property so that it will attract the most amount of buyers in the shortest amount of time and get you the highest market price.
✓ Provide helpful "critique" of the property and offer staging suggestions to make the home appealing to buyers inside and out.
✓ Immediately place a "Coming Soon" sign in yard to attract and "tease" buyers and their agents, creating interest and demand.
✓ Once staged, take up to 50 photos and create property website for online and offline advertising using a professional photographer.
✓ Use "no showings until Saturday Open House & date" on the online listing. This highly effective strategy creates interest and demand before the first open house weekend to create a "fire sale" or "Black Friday" shopping day effect.
✓ Immediately email "coming soon" listing to 450 the Keller Williams agents from our office, 400+ competing local agents and my personal database of 500+.
✓ Door knock in your neighborhood and invite your neighbors to the open house and ask about possible buyers they may know.
✓ Get property ready for Saturday and Sunday open house.
✓ Run Open House posts on Social Media and HAR several days prior to open house. Email open house ads to realtors and database that got the "coming soon" ads.
✓ Immediately advertise listing on Social Media platforms and 300+ real estate portals.
✓ Day of Open House – Place directional signs into your neighborhood and to property. 2 hour Open House to get as many people in at one time as possible to create fear of loss for serious buyers. Place directional signs into your neighborhood and to property.
✓ Ask all guests to sign in to gather pertinent information for follow up.
✓ Follow up with all Open House guests and Realtor showings.
✓ Check neighborhood and regional market weekly for any changes that would affect listed price, etc.
✓ Actively phone prospect database each day for a possible buyer or referral of possible buyer.
✓ Help you negotiate the best offer, make sure all state required documents are filled out and executed properly, move the deal through the Option period, set up closing procedure with the title company and take care of any fires that may derail the deal.